Tool Klean Anti-Microbial UV 84W Table Top Replacement Bulbs 2/pkg 21W each
---
You only get one pair of eyes for life, so protect them! Guard your eyes from harmful UV rays with adjustable, one-size-fits-all EN166 ANSI Z87.1 approved UV light safety glasses.
The Professional Choice
The Tool Klean Professional UV Light Safety Glasses were developed to provide protection for users of Tool Klean's industry-leading line of UVC Light Sanitization products. But they are suitable for a wide variety of professional and home uses...anywhere UV light is involved, and your eyes need protection! They're also great for blocking blue light and for gaming! Note: May not fit over regular glasses, unless the regular glasses have very thin frames.
Affordable, Industrial Grade Protection
The polycarbonate yellow-tint lenses filter out 99.99% of harmful UV-A, UV-B and UV-C light rays with wavelengths up to UVC 190-540 nanometers. UVA light such as black lights for detecting urine is 315-400nm. UVB light that causes sunburn and is sometimes used for health treatments is around 280-315nm. UVC light such as room sanitization lamps is often 254 nm (or 253.7).
Get Long Lasting Safety
No more heavy, uncomfortable safety goggles! These glasses are lightweight and flexible, with a non-slip frame, yet durable. They come with shatterproof lenses made of polycarbonate plastic.
When Trust Matters
You can't afford to get it wrong when it comes to your safety...you only get one pair of eyes for life! ANSI Z87.1 approved means this eye wear meets the safety standards needed for the specific hazards encountered in the workplace such as impact, ultraviolet (UV) radiation, splashes, dust, and small particles.
Buy with Confidence
Order now to get the reliable home and workplace eye protection you need! Have the peace of mind that your purchase is protected by Tool Klean, Inc.'s 1-year manufacturer warranty. Any issues or concerns, our USA based support team is here to help!
Watch the video below to see how our UV Safety Glasses block 100% of UV light! 
Product Specifications
Dimensions 5.25" W x 2" H x 3.75-4.5" L (length is adjustable)
Adjustable arms with holes to accommodate glass neck straps
Wrap-around protection guards eyes from UV light entering from the side of the glasses
ANSI Z87.1 (American National Standard for safety glasses)
UV 400 blocks 99% of UV rays up to 400nm, including UV-A, UV-B, and UV-C (254nm)
EN 166 (the European standard covering requirements for protective eyewear)
Customer Reviews
04/21/2021
Sheila A.

United States
Satisfied by UV glasses
Very good from lovely woman who answered question on the phone to efficient order and delivery process. Glasses perfect. Thanks.
Sheila, Thank you for the pleasant review! We're glad you're enjoying the product and customer service.
ST
02/05/2021
Steve T.

United States
Must have if you are exposed to UV light.
Very functional, excellent blue blocking qualities. Would buy again.
Thank you for your feedback Steve we're glad you're enjoying the glasses!
01/04/2021
Dave R.

United States
Fantastic UVC Glasses!
GREAT!! We bought a UVC Sanitizer Wand and these glasses are perfecT!
Dave, Thank you for your feedback and your business! We greatly appreciate it. If you have time we'd be very grateful if you could leave us a google review. Thanks again!
11/22/2020
Harold H.

United States
Very good transaction.
Thank you all for shipping my protective glasses so quickly. The order arrived in perfect condition. The are a great value and are rated for my application. I do recommend both the glasses and the vendor.
Thanks very much for your feedback Harold! We're happy that you're satisfied with your purchase
11/20/2020
Mary J.

United States
UVC protective safety glasses
Just what we were looking for. Excellent service and turn around time.
Microfiber cleaning cloth for UVC bulbs.  Removes smudges, fingerprints, dirt, and debris from UVC bulbs to keep them operating at optimum efficiency.  
Color: blue    Dimensions: 6" X 7"
Borosilicate glass beads act as a conductive material to concentrate heat toward the center of the Hot Cup and maintain 212 degrees F for optimum use.  
They are used for sanitizing small instruments in a variety of industries (veterinary or animal sciences, dental offices, tattoo parlors, nail salons, etc.)  
Inserting clean instruments into the glass bead bed enhances the sanitation process destroying all microorganisms, including spores, in less than 10 seconds.  We recommend using our Tool CleanR before sanitizing tools.
Beads may get scratched eventually due to the nicks and abrasion of the instruments and tools.  We suggest replacing beads every 6 months.  To clean beads, rinse off dirt and debris under warm water in a small strainer, dry well before reusing.
Customer Reviews
02/09/2021
Stephanie K.

United States
Nice deal
Great product. Delivery perfect. Thank you
Thank you for your feedback Stephanie we're glad we were able to assist you.
The Tool Klean Anti-Microbial UVC Light Room Tabletop Appliance replacement bulb.  55 Watts comes with our new technology Shatterproof Safety Film (SSG)  that protects bulb from breakage.
Customer Reviews
09/14/2021
Harvey K.

United States
Replacement Bulb replacement
The order was effortless and pain free. I couldn't have gone through a better experience. Thank you!
Harvey, Thank you very much for your positive and informative feedback! We are pleased to know that you received excellent customer service from us, as that is something we pride ourselves on at Tool Klean. If you ever need assistance with anything in the future, please don't hesitate to reach out. Thanks again! Regards, Jesse Weimer Tool Klean Marketing Director
100W UVC Stainless Steel Tabletop replacement Bulb, 4 pin, quartz glass
Customer Reviews
01/12/2023
Ronald P.

United States
Excellent customer
Great fast shipping It was a spare bulb. Customer service was excellent on getting it to us.
Hi Ronald, Thank you very much for the positive feedback! We are glad to know that you received great service. Best, The Tool Klean Team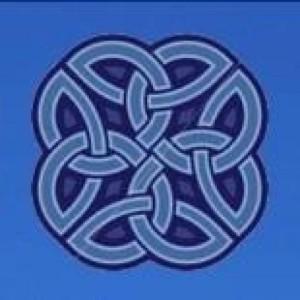 SC
01/10/2023
Sarah C.

United States
Broke my Bulb
Tool Kleen was super quick when I ordered it—just before CHRISTMAS! Ordered the replacement bulb and it was at my door in five days. Thanks for the quick service (and that of USPS). BTW, love my table top UVC lamp. Rooms smell better afterward.
Hi Sarah, Thank you for the great feedback! We are happy that we were able to serve you well. Let us know if you need anything else in the future! Best, The Tool Klean Team